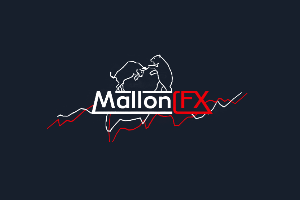 Beware! MallonFX is an offshore broker! Your investment may be at risk.
RECOMMENDED FOREX BROKERS
Don't put all your eggs in one basket. Open trading accounts with at least two brokers.
MallonFX is yet another offshore broker that is running a scam – and if you don't believe us, please read on – there are a lot of shady details about MallonFX, exposed in the following review:
MallonFX regulation and safety of funds
MallonFX is not a regulated company, as it claims – the following statement, found on MallonFX's website is false:
The company is not only unregulated, but is trying to mimic a legitimate entity – as you can see from the following warning posted by the UK's FCA itself:
This is a really common thing – companies that try and pass themselves as ones under FCA supervision. That is because the regulatory body has created one of the strictest regulatory environments out there – with rules on broker liquidity – all FCA licensees need to have over 730 000 euro to their name, as well as report on a daily basis on open and closed trades to ensure no price manipulation takes place.
However, as you can see, a broker claiming to be licensed with the FCA is not enough for you to know it is not running a scam! Always consult the online register of whatever body a company claims to be authorized by to avoid such scams.
MallonFX trading software
MallonFX provides access to a rather basic web-based trading platform – it certainly cannot hold up to industry standard Metatrader 5 and its powerful automated trading features. Still, here is what that platform looks like:
The spreads that MallonFX has on it are sitting under 1 pip, which is generally accepted to be a normal amount for major FX pairs like the EURUSD. However, the leverage the company provides access to is completely unacceptable – starting from 1:100 and moving all the way to 1:1000, there is not a single licensing body that would approve such amounts for retail traders. In fact, such high leverage is often the sign of a scam – offshore brokers provide them to unqualified traders to get their hands on more deposits. Be careful when you see a high leverage in the wild.
MallonFX deposit and withdrawal methods and fees
MallonFX accepts deposits via cards, Bitcoin and wire transfers – the latter two methods are not eligible for any kind of chargeback so avoid using them if possible.
With brokers like MallonFX who hide their Terms and Conditions from their clients, there is no telling if a chargeback wouldn't be the only way to get your money back – we cannot tell you if MallonFX charges any fees or if it has any complications on the withdrawal process, but we consider it highly likely!
How does the scam work?
As we stated at the start of the review, MallonFX is a scam – and what's more, we believe it to be following a rather familiar scheme – here is how it plays out:
A future victims stumbles upon a website like the one MallonFX operates from – and from it, they are prompted to create an account. Should they do so, they will be required to leave a phone number. This is crucial to the scammers, who will start calling around the clock to demand deposits. No amount of money will be enough for them and they will keep asking for more and more, until their victim realizes what's going on and stops depositing. At that point, the scammers simply cut them off.
What to do when scammed?
Have you been scammed by MallonFX or another broker? Here is what you need to do to limit future losses:
First off, remove any remote access software the scammers had you install on your PC – they often use TeamViewer to try and snoop around on it without your permission. Then recall what IDs, credit cards and so on you gave the scammers access to and immediately get new ones issued.
Once your privacy is firmly reestablished, it is time to think about getting a chargeback – the best way to do that is by contacting your bank and asking them to walk you through your available options. However, should you get contacted by a recovery agency which promises to restore your losses at the cost of an advance fee, do not fall for it – this is simply another scam!
Finally, consider leaving your thoughts on MallonFX below – by helping us raise awareness of the scam, you might save someone else from falling for it!