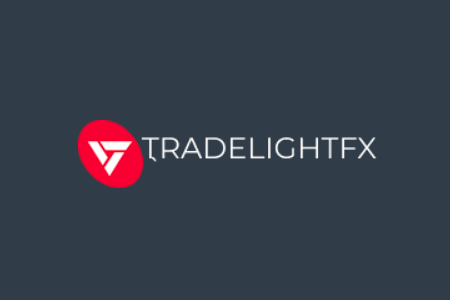 Beware! TradelightFX is an offshore broker! Your investment may be at risk.
RECOMMENDED FOREX BROKERS
Don't put all your eggs in one basket. Open trading accounts with at least two brokers.
TradelightFX is a fake broker. It's simply a clone abusing the credentials of a legit company holding various financial licenses in different countries, including Britain and the Cayman Islands. In fact, the so-called is trying to offer Binary Options trading, but the platform appears to be broken. Anyway, it's a scam scheme, and you'll find all the details you need to know about it in the full TradelightFX review.
TradelightFX REGULATION AND SAFETY OF FUNDS
TradelightFX claims to be a brand of Vantage International Group Limited, a company licensed in various jurisdictions. Well, in reality, Vantage has nothing to do with it, so the pretended broker is simply a clone firm. Clones like TradelightFX act as if working for legit companies, thus way trying to entice people into fraudulent schemes. It's a simple scam but apparently an effective one because the number of clones is constantly increasing. The bottom line is that your funds will be in danger because TradelightFX is a scam scheme. You should avoid it!
Instead, see the high-rated EU brokers and British brokers on both lists if you are interested in trading and investments. The European companies are well regulated, but most importantly, covered by deposit insurance funds created to protect investors' money if things go wrong. For example, CySEC brokers' clients can claim up to 20 000 EUR in case of bankruptcy, while the British guarantees are up to 85 000 GBP. Overall, CySEC (Cyprus) and FCA (Britain) licenses are trustworthy, and you'd better keep this in mind while searching for opportunities.
TradelightFX TRADING SOFTWARE
TradelightFX's trading software is a web-based Binary Options terminal that's actually dysfunctional. Their offer itself is an argument enough to confirm the broker is fraudulent. TradelightFX claims it's FCA regulated, too, but the British regulator banned Binary trading a few years ago because this type of options is prone to fraud and price manipulation. In fact, people can still trade such instruments on certain licensed exchanges like Nadex, but you can no longer find legit Binary Options brokers. So, it's a scam if you see brokers offering Binary trading. Though it may seem strange, a few companies are offering similar services. Still, they are licensed by gambling authorities and bound by law to explicitly inform clients that they won't trade real financial instruments.
However, we'd like to offer the high-rated MetaTrader4 brokers and MetaTrader5 brokers on both lists while talking about software. The MTs are market leaders packed with advanced features such as Expert advisors, many indicators, and excellent charting tools. The software also includes a marketplace with more than 10 000 apps and third-party developed solutions, which is an unrivalled advantage.
As TradelightFX is fraudulent and offers prohibited products on a dysfunctional platform, we can't talk about spreads and leverage levels. Nevertheless, the broker claims to offer zero spreads and 1:500 leverage, but that's a lie. Anyway, we need to mention a few things about the latter because it's too risky and already restricted by many regulators. For example, due to regulations, the licensed EU, British and Australian brokers have to limit retail clients to 1:30 for FX majors, while Canadian brokers and US brokers to 1:50. Swiss brokers are trustworthy but not leverage restricted, so experienced, and risk-tolerant traders eligible to open an account in Switzerland can safely go for it. However, the rest of the high-leverage companies are poorly regulated and very likely a scam, and you'd better be careful.
TradelightFX DEPOSIT/WITHDRAW METHODS AND FEES
The minimum deposit is said to be $200, but we can't validate their claims because we didn't test their deposit systems. The funding methods are unknown, which isn't a miss in this case as TradelightFX is a dirty scam that you should avoid.
Anyway, while talking about deposits, see our lists with Skrill brokers, Neteller brokers, FasaPay brokers, Sofort brokers, and Bitcoin brokers if you have a preferred e-wallet or a trusted payment system. The high-rated companies are well-regulated, and you won't face scammers, so you can safely open accounts.
Information about withdrawals, fees, inactivity procedures, bonuses and so on is not available because TradelightFX doesn't even have legal documentation. Even if there were, though, the information within would be fraudulent because the so-called broker is a clone abusing legit companies. In fact, those scammers went to the extreme by replicating the entire website of Vantage FX, including the logo. TradelightFX is repulsive and you should steer clear of it.
As clones are all over the place nowadays, you should always double-check before a deposit unless planning to waste your money on scams like TradelightFX.
HOW DOES THE SCAM WORK
The scam usually starts with the deceitful ad, the cold call or the fraudulent social media profile, and once you get enticed, you'll be constantly manipulated by the con artists. In most cases, the scammers will claim to manage your account and will show you winning trades at the beginning to make you believe it's worth dealing with them. By doing so, they aim to gain your confidence and trust, which helps them in the following stages.
From there on, scammers won't let you withdraw profits but will constantly urge you to invest, again and again, asking for much greater sums. Make no mistake about it; those criminals will try to squeeze as much as possible from you, so they'll advise you to put all of your savings in the scheme.
You'll probably understand what's going on as soon as you try to get your money back. At this point, scammers will try to persuade you not to do so and will even shamelessly say that you can't withdraw unless you deposit once more. If you are persistent and refuse to follow their instructions, they will simply cut the communication and close your account. Then, whenever fraud becomes publicly exposed, scammers will abandon the website and create new ones, carrying on with their criminal activities.
WHAT TO DO WHEN SCAMMED
Unfortunately, no one is immune to scams. If you get scammed, the first thing you need to do is to consider the secondary risks. Deactivate your credit card and contact your bank and ask for advice.
Then, report what happened to you, file a complaint, contact the authorities, call the police if you feel necessary. Seek help actively!
Remember, it's crucial not to rush blindly to recover funds because fraudulent chargeback agencies and individuals are stalking, trying to double scam the victims. They ask for upfront payment, take the money but won't do anything to help you!
Share online your experience; it's important to protect others, too. Be responsible